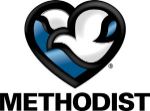 Data-Driven Opioid Guardianship: A Health Care System's Blueprint for Change
The Opioid Guardianship program is a large-scale project spanning across Nebraska Methodist Health System focused on adhering to all opioid-related regulatory requirements and reducing unnecessary opioid prescription and usage.
Project Goals
Adhere to all related regulatory requirements

Reduce unnecessary narcotics prescribing and usage

Create a roadmap for the Opioid Guardianship Program
Primary Metric
Opioid prescribing at Discharge - Morphine Milligram Equivalent (MME)
   - Goals to be set after initial analysis complete
Secondary Metrics – used to guide individual improvement efforts
Inpatient opioid use

Multimodal usage

Patient education

PDMP utilization
Data Task Force Planned Actions
Additional analysis of opioid prescriptions per total prescriptions.

NMHS to benchmark against local/regional VA hospitals.

Total pills prescribed to dashboard.

Partnership with NeHii to further improve PDMP access and features.

Educate providers on best way to access and utilize the PDMP/PMP and better understand workflow issues.
Pharmacy Task Force Planned Actions
Create plans to operationalize new initiatives passed for CMS, MU, JC that may require PDMP review prior to opioid prescribing and EPCS.

Continue to work with Cerner for additional tools as well as investigate how to incorporate existing tools into the prescriber workflow.

Integrated MME calculator.

Investigate 2 prescription method for surgical patients to reduce leftover medications while addressing provider issues around weekend calls.

Investigate potential changes to pain management protocols.
Clinic Task Force Planned Actions
Tracking of PDMP use and policy. 

Standardizing location of pain contracts in EMR, renewal process, and maintenance policy.

PDMP education. 

Continue communication and education with high prescribing providers based on data dashboard.

Informatics support to set up favorites and PDMP access and MME calculator. 
Hospital Enhanced Recovery Task Force Planned Actions
Expanding Enhanced Recovery efforts across system.

Reduce opioid discharge Rx as appropriate.

Considering standardization of discharge narcotics based on type of surgery.

Continued investigation of alternative pain control medications and methods.
The Joint Commission Task Force Planned Actions
Addition of opioid education to patient discharge summary to help ensure education compliance.

Pain PI is revising comfort menu in order to make it easier and more accessible for nursing to utilize. 

Purchase and implementation of capnography equipment.

Review of opioid patient education compliance.
Community Task Force Planned Actions 
Continued partnership with Nehii. 

Continue to partner and educate throughout the region both within NMHS and interested community alliances.
Conclusion
Instituting a healthcare system-wide Opioid Guardianship Program required leadership support, project management, continuous improvement expertise, and creating an opioid database so as to develop a data-driven approach to institute change by identifying and reducing unnecessary prescribing and adhering to Nebraska LB 931.